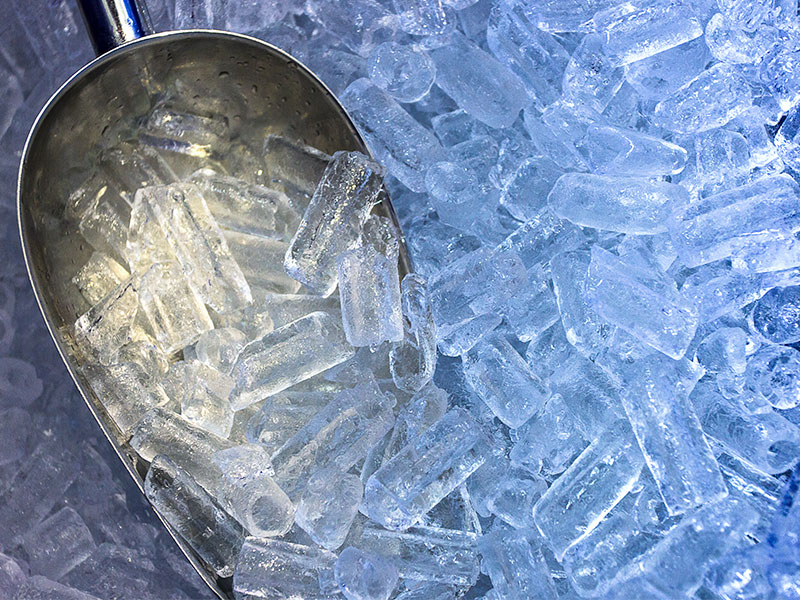 Why buy a Calabria ice machine? What are the benefits?
Congratulations! You have just found the best ice machine for your establishment! And we say this with confidence because the equipment we manufacture has several benefits and is especially suitable for supermarkets, fish markets, bakeries, and ice factories.
Discover more below and understand once and for all why Calabria is the right choice for your investment!
The advantages of Calabria equipment
Here at Calabria, we seek the best technologies so that you have the assurance of efficient equipment that is better than the competition. That's why we are always open to understanding the desires of our customers, and through their opinions, we can provide machines that have:
pre-fabricated size options, with availability for immediate delivery (consult with our salespeople);
custom projects, adapting the machine to your physical space;
equipment that arrives ready for the customer, without the need for complex installation;
a system that consumes little electrical energy;
easy operation and a panel with complete security, avoiding accidents;
no use of salt in ice production, making it entirely drinkable and preventing it from interfering with the texture and taste of food;
an option for adjusting the thickness of the ice;
an exclusive water reuse system, which enables a 20% saving compared to other equipment on the market;
production of up to 3 tons of ice per day;
fully automated, requiring no person to operate it on a day-to-day basis;
100% domestic manufacturing and renowned parts, which are easily replaceable;
the possibility of financing through federal government incentive programs, such as BNDES and More Food;
a low rate of demand for repairs and specialized technical assistance that serves all of Brazil.
What is the best ice machine for supermarkets, fish markets, and bakeries?
Our biggest customers operate in the food industry, and our main recommendation for them is the flake ice machine. It can be used in three main ways. Check them out below!
Preserving the freshness of seafood: a crucial point for those working in fish markets is offering fresh seafood with preserved flavor, and ice is an ally in this mission. When fish or seafood is kept at low temperatures from the moment of catch to commercialization, it stays with a more pleasant flavor, which helps to retain customers.
In bread and dough fermentation: temperature is a characteristic that directly affects the development of gluten, and when it reaches over 80 ºC, it coagulates and doesn't increase in size. Therefore, to keep bread and dough soft, it's necessary to maintain a low temperature even during processes such as kneading and mixing (and that's where ice comes in!).
For food preservation and display: ice can be used in various supermarket processes (like the two mentioned above), including food preservation (dairy products, meats…) and displaying products that need to be chilled (such as beverages, for example).
Other establishments
But besides the food industry, there are other segments that can benefit from Calabria's ice machines. And the most obvious of them, of course, are ice factories. Ice makers can take advantage of the diversity of our equipment catalog, which includes everything this entrepreneur needs: from production to packaging and storage of the product.
All the assistance you need to make a good deal
Now that you know the benefits of having a Calabria ice machine, it's time to make a deal! And don't worry, during the process, our experts provide all the assistance you need to prepare your space, and when your equipment arrives, you can start producing and see your profits increase!
Get your quote and acquire your machine!