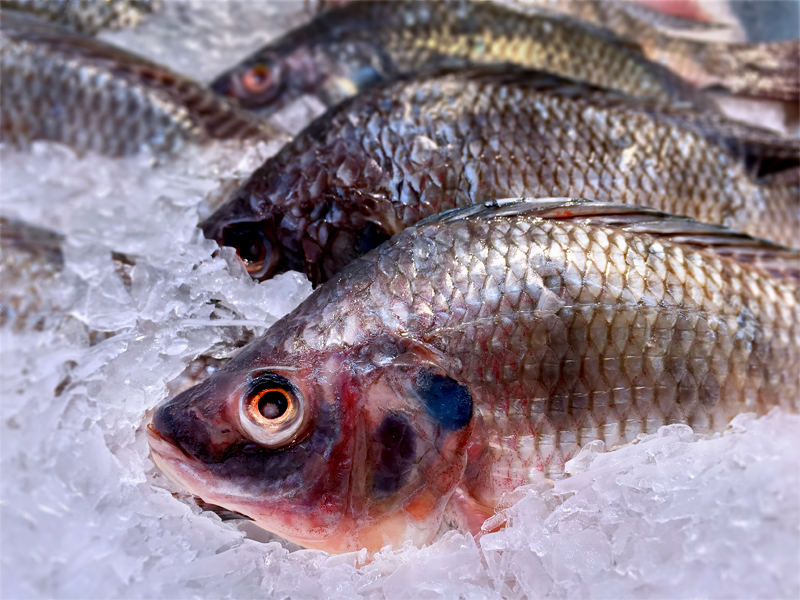 Scale ice to preserve fish
Fishing is one of the favorite pastimes of many people and also a source of income for many others. Fish, in turn, is one of the most consumed foods in the world, and a good catch requires several precautions beyond cleaning before being consumed. One of them refers to how it is preserved before being marketed.
For you as a fish farmer, it is important to pay attention to a very important item in this process of maintaining the freshness of the food: the quality of your ice.
The best ice for your catch
Ice is a universal and very useful product in various niches and sectors of commerce and industry. Its various formats help in processes ranging from the growth of a bread dough to the prevention of cracks in the concrete used in civil construction.
In fish farming, it's no different.
In addition to preservation, ice can also be used in animal slaughter, in a way that directly influences the final quality of the product. Also, after being caught, the fish must be kept at an appropriate temperature so that the consumer buys a fresh product. But do you know which type of ice is most suitable for those who work in this area? No?
It is scale ice. Flake ice for fish farmers 
Among the most common types of ice, we have tube ice and flake ice.
Tube ice is commonly used for personal consumption and in the preparation of various beverages and can be easily found in gas stations and supermarkets. On the other hand, its "relative", flake ice, tends to be purchased directly from a supplier and is indicated for cooling and preserving foods, such as fish.
The use of flake ice in fish farming is of paramount importance due to its shape.
Calabria's Flake Ice Machine 
Here at Calabria, you'll find a wide range of refrigeration solutions machinery. Among the various options available, we have our flake ice machines.
With production capacity that meets the needs of your business (producing from 500 kg up to 3 tons of ice), our machines have unique features that provide more profit for you.
The material is 100% locally manufactured and its production consumes a very low energy cost. Practical, the flake ice machine is fully automated, with an easy-to-operate control panel and the possibility of adjusting the thickness of the ice. Compact, it fits perfectly in any environment you desire.
In addition, when producing your flake ice, the equipment recycles water and, unlike other machinery you find in the market, does not use salt during the production process.
As you can see, all these features make Calabria's flake ice machine the ideal equipment for those seeking an efficient, practical, and profitable solution for their business. And we offer even more for you…
Calabria's Advantages for You 
Based in Farroupilha, Rio Grande do Sul, Calabria has 50 years of experience in the industrial refrigeration industry.
We built our company from scratch and we are always technologically adapting to serve those who matter most: you! Our machines are in all national states and even in other Latin American countries. But with the advantages we offer, it couldn't be different.
In addition to the quality of our machinery, when you buy from Calabria, you have several payment options and financing up to 72x. All our equipment is in stock and transported with all the security and care you expect, anywhere in Brazil, Latin America, and Africa!
Contact us and request your quote now!