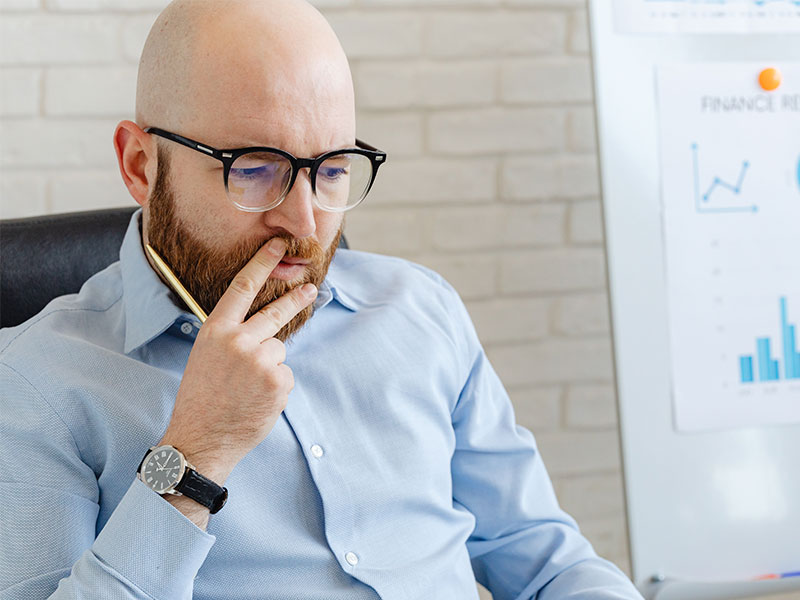 Industrial ice machine: how to use it in your business
Beyond keeping drinks cool and preserving food, ice machines can be used in various industries such as bakeries, meat processing plants, and even construction!
Do you want to learn more about these uses and how ice can increase your company's profits? Then follow us in the article below!
Professional use of ice machines
If you have come across this content, you probably already know how acquiring an ice machine can be profitable for your business. The professional use of these machines means that you no longer need suppliers and can guarantee the total quality of your ice.
And this applies to various industries: from food to construction. Below, we explain more about some of these uses.
Bakeries
Bakeries and pastry shops guarantee that they will have much tastier products when they acquire an ice machine. This is because high temperatures can be a villain for the fermentation of bread and dough in general.
Let's explain better: when the bread mixture enters the mixer (equipment similar to a mixer, but with much higher power) it goes through a constant rotation and, thus, the temperature of the dough gradually increases. With this heating, fermentation occurs more quickly and causes the bread not to rise. But everything changes when ice is added to this mixture: it controls the temperature and ensures that the fermentation does not advance, that is, the bread will be fluffy and of higher quality.
In these cases, the most used ice is flake ice. But remember: it needs to be completely potable, and you can only guarantee this with a quality machine. We'll talk more about the topic later, don't worry.
To learn more about ice for bakeries, read the article: How ice influences your bakery?
Fish markets
Fish markets, fishermen, and supermarkets with a large fish section, these are the main consumers of ice factories. But then we raise the question: why rely on a supplier when you can supply your demand with your own machine?
Investing in a professional equipment, you spend less per kilo of ice, guarantee continuous stock (even in times of high demand, such as summer), and still have the assurance that the product will be totally potable and will not interfere with the quality of your fish.
The most suitable ice for fish markets is flake ice, which helps preserve the natural flavor, prevents the action of bacteria, and keeps the fish fresh. Important tip: stay away from ice that contains salt in its composition, as it changes the taste of the fish.
Read more about the topic in this article: Invest in good fish preservation.
Ice is a versatile product that has a variety of uses beyond simply cooling drinks. In this article, we'll explore some of the less obvious applications of ice, including its uses in bakeries, fish markets, meatpacking plants, and the construction industry.
Bakeries
Ice can be a valuable tool in bakeries and pastry shops for keeping dough and other mixtures at the right temperature during the fermentation process. When dough is mixed, the friction of the mixer can cause the temperature to rise, which can interfere with the fermentation process and prevent the dough from rising properly. However, by adding ice to the mixture, bakers can control the temperature and ensure that the dough rises properly. Flake ice is the most commonly used type of ice in bakeries.
Fish markets
Fish markets and seafood departments in supermarkets are another common user of ice. In order to keep fish fresh and prevent bacterial growth, it's important to maintain a consistently low temperature. Flake or shaved ice is ideal for this purpose, as it surrounds the fish with a layer of cold, moist air that keeps it fresh and prevents it from drying out. It's important to avoid ice with added salt, as this can affect the taste of the fish.
Meatpacking plants
Like fish, meat needs to be kept cold to prevent spoilage and bacterial growth. In meatpacking plants, ice is used in a variety of ways, including to cool and humidify the air in the processing rooms, to chill meat before it's packaged, and to transport meat in refrigerated trucks. Flake ice is the most commonly used type of ice in meatpacking plants, as it melts slowly and maintains a consistent temperature.
Construction industry
Finally, ice is also used in the construction industry for a process known as "cold concrete". Large concrete structures like dams, bridges, and buildings generate a lot of heat as they cure, which can cause cracking and reduce their lifespan. By adding ice to the mix, contractors can keep the temperature under control, which slows the curing process and reduces the risk of cracking. Flake or shaved ice is typically used for this purpose. This process is particularly important in hot climates, where high temperatures can accelerate the curing process and increase the risk of cracking.
Ice trade
Last but not least, another industry that benefits greatly from the acquisition of ice machines is, believe it or not, the ice trade. These are companies that produce ice for purely commercial purposes, to supply other businesses or sell to the end consumer.
The choice of the best equipment varies according to the target audience. When it comes to B2B (business to business), flake or scale ice machines can be good options. However, when the focus is on B2C (business to consumer), a tube ice machine may be more suitable – not to mention the cold storage room and packaging equipment.
And of course, the quality of the machinery directly impacts the results of the ice factory. But let's talk more about that below.
Pay attention when buying your ice machine
If you're already in the process of buying your professional ice machine, you may have noticed that there are many options on the market. So we've brought some tips that can help you in this endeavor!
Beware of ice machines with very low prices: imported options (especially from China) or companies with less reputation can be very cheap and tempting for those entering the ice trade. But cheap can be expensive in the long run, after all, these equipment usually have defects in the short term and parts are difficult to replace.
Read the fine print and equipment specifications: you know that machine that promises to deliver you two tons of ice per day? It may be that it only delivers this result when you use cold water, below 18 ºC. That is, if you use water from boxes or directly from the urban system, your daily ice production will be much, but much lower. In general, information like this is described in small letters, so always pay attention to these specifications.
Always compare: this is an important investment, and no one wants to throw money away, right? So always compare companies that sell ice machines, with questions like:
Can the equipment be financed by government incentive programs?
What benefits does the machine provide?
What is the equipment maintenance rate? Does it have specialized technical assistance?
Does the company provide a warranty? How long has it been in the market?
After comparing, we're sure you'll choose Calabria! Our machines are fully designed in Brazil, always using the main market innovations and renowned parts. With that, we present a very low repair rate and very satisfied customers. Nothing more natural, after all, it's 50 years of experience in the industry.
Don't rely on luck, choose Calabria!