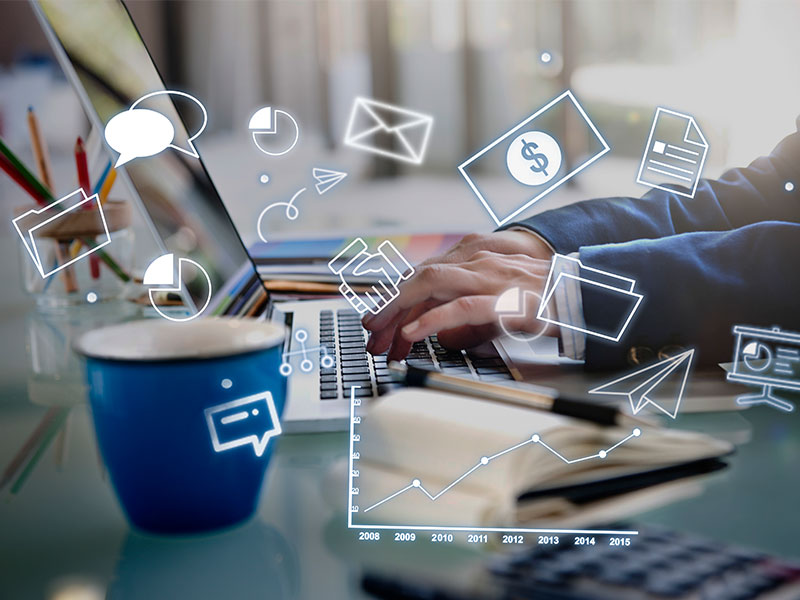 How to promote my ice factory and increase profits?
"Advertising is the soul of business." This expression exists for a reason because a company that is not known does not sell. That's why we have prepared an article with tips for promoting your ice factory – these are the secrets that every good entrepreneur needs to know! Check it out!"
Put the "4 Ps" of Marketing into action
Marketing is a very broad field that involves various strategies for good communication and promotion of businesses. In this sense, one of the most basic concepts – and essential for any ice maker – is the "4 Ps", which refer to product, price, place, and promotion.
Don't worry, we'll explain each item and how to use them in favor of your ice factory.
Product
A simple way to explain what the product is, is to define it as what is made available to the consumer, in this case, ice. This consumer can be both an end customer and other businesses, depending on your line of business.
For your business to succeed, the product must stand out from the competition. Therefore, your ice needs to always be the best, with better quality, the types that meet your customer's needs, with a pleasant packaging and, of course, that doesn't interfere with the taste and texture of food or drinks – that's why it's so important to have equipment that does not use salt in ice production.
Price
The next "P" refers to price, which is the cost of purchasing the product. Defining this item is essential for the evolution of your business, so try to use competitive and fair values in the market – but don't forget that they should be sufficient for you to make a profit.
In this regard, our tip is: use Calabria equipment to produce your ice! Why? Simple: our machines are designed to optimize your results, so they have low energy consumption! In addition, they have a special function for water reuse, avoiding waste and reducing the cost of the final ice.
Marketing Mix: How to promote your ice factory
Product
The first "P" in marketing mix refers to the product you offer, in this case, ice. It is essential to have a quality product that meets the needs of your customers. Therefore, invest in equipment that guarantees the production of clean and hygienic ice, without contaminants.
Place
Now let's talk more about promotion itself (which is also related to the previous "Ps"). Place refers to where your product is advertised, so it is essential to know where your customer is.
To promote your factory and sell more ice, think strategically about the channels and points of sale for your product. To do this, you need to run many tests and thoroughly study your customer's behavior.
Promotion
Now we have reached the most important stage: promoting your ice factory! The last "P" refers to promotion, which is a set of actions developed to propagate your business and advertise what it offers.
Some important questions you should consider to promote your ice factory are:
Is it worth investing in advertising? Does this investment fit your budget?
What is the best social media platform to advertise your company? Which one does your customer use?
How about betting on promotions like Black Friday?
Attend fairs and events
Have you ever heard of "networking"? This term is used to refer to a network of contacts, an essential attribute when it comes to promoting your ice factory. A very effective way to do this is to participate in fairs and events related to your industry.
So, for those of you who want to promote your ice factory, be sure to attend fairs and events in the following areas:
Fish farming;
Ice manufacturing;
Entrepreneurship;
Bakery;
Construction.
Entrepreneurs in these and other areas of activity are buyers of ice and are undoubtedly potential partners for your business.
Promote your ice factory online
How much time do you spend in front of your phone or computer every day?
Undoubtedly, we are increasingly connected, and for sure, your customer is on some online channel. With this in mind, you need to create online advertising strategies! Get to know some good solutions that will make your ice factory more famous:
Create a mailing list: Collect the emails of your customers and new potential consumers and keep in touch with them, always promoting your company and providing valuable content.
Have a website: it will be your main brand on the Internet and one of the first points of contact with new consumers, so it needs to be well-structured.
Bet on social media: Facebook, LinkedIn, Instagram, and many others… Find out which ones your customers consume the most and invest in sponsored posts.
Google My Business is essential: You know when you search for a location on Google, and a bar appears on the right side of the page? That's GMB! If you want to stand out and make your ice factory more well-known, you need to create a profile and keep it up to date.
Good customer service is the recipe for success
Did you know that influencer marketing is one of the most effective? This happens because humans are empathetic, meaning they base their actions and experiences on those of other individuals. That's why the good old "word of mouth" is the best type of advertising there is.
In this sense, prioritize good customer service, always seeking ways to keep your customer satisfied and recommending your company to other consumers.
And do you know what our extra tip is to keep your audience satisfied? Deliver products from Calabria's machines!
Our equipment is highly efficient and produces up to 3 tons of ice per day! So even if the order comes in at the last minute, you will still be able to meet it! And you can even pay for the machinery in up to 72 installments